CNN Belief Blog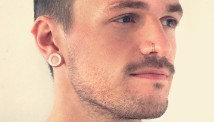 Opinion by Chris Stedman, special to CNN

(CNN) — To some, Oprah Winfrey appears to have an almost godlike status. Her talents are well recognized, and her endorsement can turn almost any product into an overnight bestseller.
This godlike perception is fitting, since in recent years Winfrey's work has increasingly emphasized spirituality, including programs like her own "Super Soul Sunday."
But what happens when an atheist enters the mix?
A few days ago Winfrey interviewed long-distance swimmer Diana Nyad on Super Soul Sunday. Nyad identified herself as an atheist who experiences awe and wonder at the natural world and humanity.
View original post 806 more words